I'll try to build the Hobby Boss German Pzkpfw. I tank F. The tank size is small and the number of parts doesn't seem to be so many, so I think it won't be difficult to assemble.

It includes small etched parts. I finished assembling the rolling wheel and the chassis.

Unfortunately, the assembly between the rolling wheel and the tank body is not so accurate. I tried to line them up as straight as possible and carefully bonded them so that they would be flat on the ground plane. You might want to wait for a while until the glue dries.

I remember when I started to wear a pair of tracks, but I was tricked by the instruction manual of the Hobby Boss before. The single track part of the partially connected track will not be enough after counting the tracks of the illustration in the instruction manual. When I cut out the parts, the whole thing was short, but I thought it would be something like this because it was a small tank, but it was not long enough and I was panicked. I wish the instruction manual had at least the number of single tracks. By the way, the drive sprocket has 12 ~ 13 frames and the rear wheel has 11 ~ 12 frames, which is almost right. The parts themselves were highly accurate and easy to assemble. In addition, I think it's better not to rely too much on the box package or the instructions, but to check the directions of the track with actual photos.
(2022/02/10)

The middle of the fender is open, so it's an unusual way of assembling.

The assembly of a turret. With the hatch open, I might be able to pick up a German tank crew in this space.

Assembly is complete. It might be good to have a sense of accuracy unexpectedly.

I've been working on additional wires, putting extra tracks on the front as additional armor, and working on a few OVM clamps.
How about a light tank in heavy armor? It is an interesting tank because it has a small body but wears heavy tracks.


The etched parts give a sharp impression such as the engine grille.
Photo from the side. It was good that the track could be rolled without failure even though one frame was quite big.
(2022/02/13)

There are a lot of details such as the back of the tracks. Since there are some etched parts, I sprayed black after painting the primer.

The base color is painted dark yellow.

I brought a German tank crew from a tank set of Tamiya. I think it is the kit that was released relatively recently from Tamiya.

The other day it was Valentine's Day, so I got chocolate from my wife. It was a brand I had never heard of, Cacao Sampaka, but this was very expensive chocolate. It costs a few hundred yen each, which is a very bubbly price for me. It was a Spanish brand, and even though it was expensive in the EU, it wasn't as expensive as in Japan. In the end, just like plastic models, the import agent is making a profit by adding a large price. Agents and chocolate retailers also have to secure profits, so there is no choice. The chocolate tastes very good.
(2022/02/16)

For the tricolor camouflage of the German tank, this time the dark yellow of the base is wide, and the red-brown and dark green are thin lines.

Unexpectedly, there are many pieces to be painted separately, so it takes time to paint. There is some equipment that I added on my own.

Along with the painting of tanks, the tank crew figure is painted little by little. This time, I only need to attach one half-body figure to the turret, so it might be easy.
(2022/02/19)

The German Pzkpfw. I Ausf. F was completed. It is a small tank as I expected. It has a compact body but heavy armor, so the total weight is 21 tons. The wide track may look strong, but the maneuverability doesn't seem so quick with a maximum speed of 25 km / h. This would make it impossible to engage in reconnaissance missions.

Production began in April 1942, and 30 units were produced by December 1942. It was designed to attack enemy positions, but it was only armed with machine guns, and it was a vehicle that was not powerful enough to use against tanks.

Marking is the 3rd Armored Division of the Eastern Front in 1943. According to various books, a total of 30 tanks were produced, 8 tanks were delivered to the 1st Armored Division and 7 tanks to the 12 Armored Division. But the decal in this kit is the 3rd Armored Division. They may have been handed over to this division in quantity and participated in the Kursk tank battle.

One of the problems with Hobby Boss decals is that there is no explanation of where the decals are placed or the division of the tank. I think this red and white bear mark is the 3rd Armored Division, but I don't know the details. I put on a nationality symbol and a division symbol to finish it.

The rank badge of the figure was painted with a thin pink line. It's pretty difficult. If I think about it, I become very familiar with the uniforms of the German army, but it is difficult to gather information on the uniforms of other countries.

This Hobby Boss German Pzkpfw. I Ausf. F has a small number of parts and is easy to make. I am also interested in the kits from the same vehicle Bronco model, but all of the kits distributed in Japan are quite expensive, so it might be a little difficult to deal with them. Well, it might be out of production. In that sense, Tamiya is easy to get in Japan, easy to assemble, and reasonable in price, so I appreciate it.

Is it all right to enjoy the unusual shape of this vehicle? Clamps are not very precise, so I used etched parts sold separately. I used to make it while watching the Olympics, but with this kit, I might be able to quickly assemble and finish it.
(2022/02/21)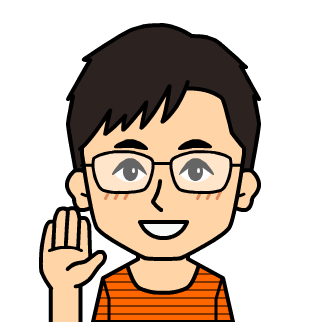 I am interested in models of tanks, airplanes, ships, military figures, I build them little by little when I feel like it. I am also interested in the history of war. My starting is Tamiya's Military Miniature series in elementary school.
From elementary school through university students repeatedly suspend and restart my modeling, it's about 25 years of this hobby's history.
From February 2007 I was quietly doing a site called "Miniature-Arcadia". It is being transferred to this blog with the same name from December 2016. My update pace is uneven, but please come to see me here occasionally.